Tuesday, March 23, 2010
AN INTERVIEW WITH BOB REUTER
1. HELLO BOB. HOW YOU DOING?
struggling right now to make ends meet but I could be doing a whole lot worse!
2. YOU ARE A RESIDENT OF ST. LOUIS IN THE AMERICAN STATE OF MISSOURI. HAVE YOU ALWAYS LIVED THERE, AND WHAT IS IT THAT YOU SO ADORE ABOUT YOUR CITY?
St. Louis is a town of crumbling red brick buildings - got a hell of a baseball team and a hell of a past - it's right in the center of the country - in mood it's southern which to my mind make is the top of the dirty south! There's no risk of hitting the big time from St. Louis which allows you the freedom of exploring what you're really into to your hearts content - musicians here tend to know their roots a lot deeper than they do most other places - Ike Turner's got history here - I've seen Chuck Berry around town all my life - Deep blues cats like Henry Townsend - Uncle Tupelo were and are personal friends of mine - tons of gospel greats you've probably never heard of like the Bronner Brothers, The Rev Lloyd Oldham have influenced me too. This is a good cheap place to live - a well kept secret with a lot of creative artists - writers, painters and rockers often working in conjunction with each other! - a very good place with four distinct seasons of weather!


3. AS AN 'ARTIST', YOU HAVE YOUR HANDS SUNK DEEP INTO MYRIAD PROJECTS. FOR A START, YOU ARE A MUSICIAN, A PHOTOGRAPHER, AND A STORYTELLER. WERE YOU CREATIVE FROM A YOUNG AGE, OR HAS IT ONLY BEEN IN RECENT YEARS THAT YOU HAVE 'FOUND YOUR VOICE'?
Well, see, back in 1997 I was a house painter - I came down with blood clots up and down both legs - they still don't know what caused it but when I was laying on a gurney there in the hospital, when they weren't sure yet whether I'd live or die, I kind of made this deal with God that if I were to live, I'd never waste my life working some dead ass straight day job again - if I lived I was going to use my creative talents to make a living or go down trying. So I don't know if you've ever tried to make a living off art but you better have a whole mess of irons in the fire! You got to keep moving, one aspect of what I do raises the visibility of the other things I do - you just go to keep hitting it and don't let up. The way it usually works out is, you cant really excel in more than one area at a time - when you get hot in one area, you work on that, when that cools, you go on to the others.
See, I started playing guitar and playing out in public in about 1966 when I was fourteen years old - I was playing in a garage rock band, playing college frat parties and teen dances and clubs - when my first couple of bands fell apart I began playing acoustic solo - I'd stolen a couple of my brother-in-law's Leadbelly albums around that time... The photography didn't start til I got out of the hospital in '97 - I couldn't go on doing the physical work I'd been doing and the state sent me back to school through Vocational Rehab - they'd tested me and said I might do well in graphic design, which as it turns out, I wasn't that great at - I could never make my borders even or straight but while I was struggling with that, I took photography as an elective and "BOOM!" I felt like I'd found my home! I did my first gallery show within a year of starting and it's continued on since!

4. YOUR INITIAL FORAY INTO PHOTOGRAPHY INVOLVED YOU SHOOTING LOCAL BANDS IN BLACK AND WHITE. WHY DO YOU PREFER TO TAKE PHOTOS IN BLACK AND WHITE?

Well when I started out, I'd just lost my house which, cause, since I couldn't continue house painting, I couldn't keep the payments up on - and so I was kind of bouncing around staying here and there and when you're staying at other people's places, rather than making a nuisance of yourself, you try and stay out as much as you can - only go home to sleep - so I'd go out to the bars and just hang (I actually gave up drinking back in 1984) so I'd just drink me some non alcoholic beer, smoke a lot of cigarettes and shoot pictures of what I saw. It wasn't exactly the bands I was taking photos of, it was the whole kind of low class white trash night life thing - the girls, the drinking, the tattoos, the craziness and, yeah, the bands too. I got into the whole aesthetic of night time photography - I'd blow the shots up big and you could see the grain which would sort of make the stuff look like drawings. I'd focus on the lighting - I was fascinated with the damaged beauty of it all - the beauty of desolation - people getting fucked up and living part of their dreams - I like to capture'em while they're flying, at that moment just before they crash and burn, you know, while they're still up - there are enough shots of people crashing and burning, they know that part way too well. I like to give people a view of themselves at their peak! You know, we may not be pretty but God, sometimes we're just so beautiful!!!

I think black and white captures and holds emotions so much better than color, don't you? I mean, it's so much more realistic in a way - Color purports to be more realistic but it's not, it doesn't really look like what you experience it just drags it down to a kind of pseudo realistic version of what you experienced - ya konw????

5. ASIDE FROM YOUR DOCUMENTATION OF THE ST. LOUIS MUSIC SCENE, YOU NOW SHOOT WEDDINGS AND PORTRAITS. DID YOU FIND MAKING THE TRANSITION FROM BAND PHOTOGRAPHY TO WEDDING PHOTOGRAPHY AN EASY ONE TO MAKE?
I don't really shoot weddings on a regular basis. I get lucky every once in a while and somebody asks me to document their event as I see it - not all that different than the way I documented the bar scene - you know, I dont to the traditinal shots of the bride cutting the cake or all the relations standing together - they can get somebody else to do that - I catch a lot of candid moments that cant be scripted - I seem to be able to capture that kind of thing. I'm not to be hired by just anybody - I only do work for people who understand what I do and that's what they're hiring me for - sometimes they'll hire me AND somebody to to the traditional stuff - i work cheaper than those guys do but my overhead is so low, it's a lot of money for me - hee hee - I just use this Pentax K-1000 film camera which is the kind they used to have high school kids use - and then I also use fast low light film and just shoot using existing light so it's a pretty low tech, portable set-up!
6. AS A DYLAN-INSPIRED SONGWRITER, HOW IMPORTANT IS IT FOR YOU TO TELL 'REAL-LIFE' STORIES THROUGH YOUR MUSIC?
How could you tell I'm Dylan inspired?? Is it that obvious?? hee hee. hmmm. I dont really try and tell stories. What I do is I begin writing by messing around with chords, putting them together in a way that interests me and then once I've got some music I try and get my conscious mind out of it - usually by staying up really late till I 'm so tired I can almost be hypnotized and I just start singing whatever words fall into place, whatever words seem to be called for based on the melody. The way it usually works out is that once I get that frame work down, it's only a matter of looking at what I've got and getting an idea of what my unconscious has been thinking about - and then from their I let my conscious mind jump in and pull it all together - does that make any sense?? If I do write anything like Dylan, I'd make the case that HE doesnt really write story songs either, at least not most of the time. I sometimes find myself describing a situation but mainly I just put down what I'd FEELING - and generally that turns out to be something other people have felt or ARE feeling too - at least when I get lucky!
7. HOW OLD WERE YOU WHEN YOU FIRST BEGAN TO SING AND PLAY GUITAR, AND WHY DID THE MEDIUM OF MUSIC STRIKE SUCH A CHORD WITH YOU?
I think I was singing to moment I popped out of my mom - my family always gave me shit for singing, like I was brain damaged or something ya know?? hee hee - seriously, I think I was just dropped on the door step of some crazy people, none of them could ever understand where I was coming from. I grew up in a house owned by my grand father - my mom moved back in with her parents when my dad died when I was three. He was the big daddy - a year later my aunt's marriage broke up and she moved back with her three daughters - there were seven of us living in three rooms - two rooms and a kitchen - money was tight and my grandpa was totally against spending good money on a damn guitar so my mom had to sneak out and by it for me behind his back. He was sure it'd be one more thing I didn't follow though on. Anyway, in my neighborhood, music just seemed to be everywhere - Elvis, Jerry Lee, Buddy Holly were all on the radio - Black folks were moving up from the south - it was jsut everywhere - it spoke to my soul - it was a natural!
8. YOU ARE PRESENTLY A MEMBER OF TWO DIFFERENT ST. LOUIS-BASED BANDS. SUCH A FACT CAN'T HELP BUT BEGGAR THE QUESTION: HOW DO YOU FIND THE TIME TO JUGGLE ALL YOUR CREATIVE ENDEAVORS, ALLOWING 'SPARE TIME' FOR SLEEPING AS YOU GO?
Uh huh - all the good players in this town play for two or three bands at a time - no one band doing original material plays enough to fill up anybody's calender, so I play solo gigs and have two bands to be able to play as much as I can - If one band's main members aren't available on a given date, I go to the other band
- The only real problem I have is when I dont write gigs down - it's easy to forget something - I've got all these little pieces of paper with phone numbers and dates scribbled on then - all just stuffed in my back pocket - I'm kind of a messy un-organized guy - hee hee... Anyway, the two bands I have are Thee Dirty South which is me and two other guys about my age - it's two guitars and a drum kit - we play rock and roll with a lot of power and a heavy blues lean - we all sit down while we play but we kick ass. The other band is Bob Reuter's Alley Ghost and that band (not to play favorites but I'm just being honest here) is where my heart really is! We've got this little local label called Big Muddy Records - it's not so mcu a real record company as it is a spiritual thing - it's a umbrella type thing that about five local bands are loosely affiliated with. Anyway, it's run by these young guys in their twenties who really loved my radio show and knew my stuff and they aproached me with the idea of recording me backed by them and thus bringing my music to a younger crowd of kids who would otherwise not have even noticed I was there! They kick ass, they play with all their hearts and they're GOOD! So you know, it's the old guys' material, the old guy's voice and these rockin young cats behind me - occasionally I wear them out - hee hee. I love these boys dearly - it was their idea to record ourselves on reel to reel tape in my apartment kitchen - the drummer's playing a snare and pots and pans on my four burner stove! We got me playing rhythm, lead guitar, snare drum and a acoustic stand up bass - it's right up out of the dirt - we're a tight little group that'll kick your ass!
9. YOUR PHOTOGRAPHY AND MUSIC ASIDE, YOU ARE A WELL-KNOWN STORYTELLER. WHAT KIND OF STORIES DO YOU PEN, AND DO THEY TEND TO BE BASED ON TRUE ONES?
Yeah, when I write prose, it's generally things that HAVE happened - I dont have enough imagination to make shit up - usually I'm just telling the stories of my life - I just try the best I can to write them down exactly like I would tell them to you - when I TRY and "WRITE" it comes out all phony. The way I got started was just hanging out telling people stories and by and by they began telling me I should really write them all down so that's what I'd doing - writing them down the way I was tell them so I dont forget'em.
10. RUMOUR HAS IT THAT YOU OFTEN DJ AS WELL. IN WHICH VENUES CAN BE CAUGHT, AND WHEN?
I do a show for the local community radio station KDHX FM 88.1 out of South St. Louis - it's a listener supported station
.
You can here it on line at www.kdhx.org . I was talked into it
I dint really jump at doing it
-
- he knew what kind of music I was into and he kept on me til I said I'd try it and then once I did I fell in love with it - My show's really popular on the station, one of the top money makers when it comes to pledge drive, it's called Bob's Scratchy Records. At the time I started doing it I was almost burned out on music altogether - some how I had become a classic "singer songwriter" guy because I was taking so much care with my songs and, I don't know, it all just got to be really boring to me, I was losing interest but quick. When I started doing the radio show I think they expected I'd be playing all singer songwriter stuff but I was playing raw rock and roll, gospel, gut bucket blues, glam, garage, punk and after about two years of playing this cool ass stuff on the radio I picked up my guitar again and found that the stuff I was writing was a lot more like the stuff I'd been playing - I'm very happy now musically!



11. FOR PEOPLE WHO HAVE NEVER VISITED ST. LOUIS, WHAT WOULD YOU SAY ARE THE CITY'S MOST ALLURING ATTRIBUTES?
People are real southern here which is to say more friendly than they are up north - the place is lousy with old crumbly red brick buildings and trees, the whole town's just rife with trees! tons of great places to eat - a hell of a ball team and the most supportive fans in America, (people here love the game to the point that we'll applaud a player on the other team if he's made a good play) and beyond all that, on the south side you'll find a world full of mystery and creative people -
and you'll find them when you're not looking for'em - St. Louis is a well kept secret so keep this all to yourself, I'd hate for word to get out and draw the wrong kind of crowd!
Posted by

bob reuter
at 10:32 PM
No comments:

by Phantom Photo
Posted by

bob reuter
at 10:29 PM
No comments:

Tuesday, March 16, 2010
So I was invited to bring my dark room into Tom Huck's Evil Prints Studio. If you dont know who Tom Huck is, you should look him up - the cat's amazing! He's been an inspiration to me and I hope I've given some back - Anyway, I've been hitting it kind of hard lately, going through all my old negatives and re-printing many I havent had in stock for some time. - If you've received this letter you are invited to drop me a line to come take a look
- Maybe you'll see something you want
,
something that moves you - Maybe we can do each other some good - As always with these kind of sales, they're priced well under what you expect at a gallery show - I'd like ya to get a look at the new set up!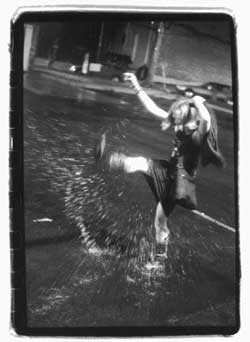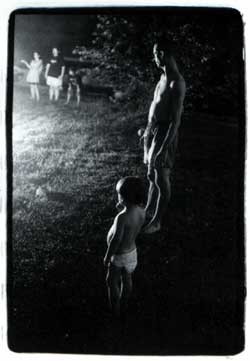 Posted by

bob reuter
at 8:56 PM
No comments: